Hack your life with these credit cards and tools
I've been using them for decades. They work.
If there's one thing my family raised me to do, it's to play the game. I've become ridiculously good at finding simple deals and maximizing them and I love sharing this information. Below you'll find all the best systems and deals I have and I hope you'll share yours, too!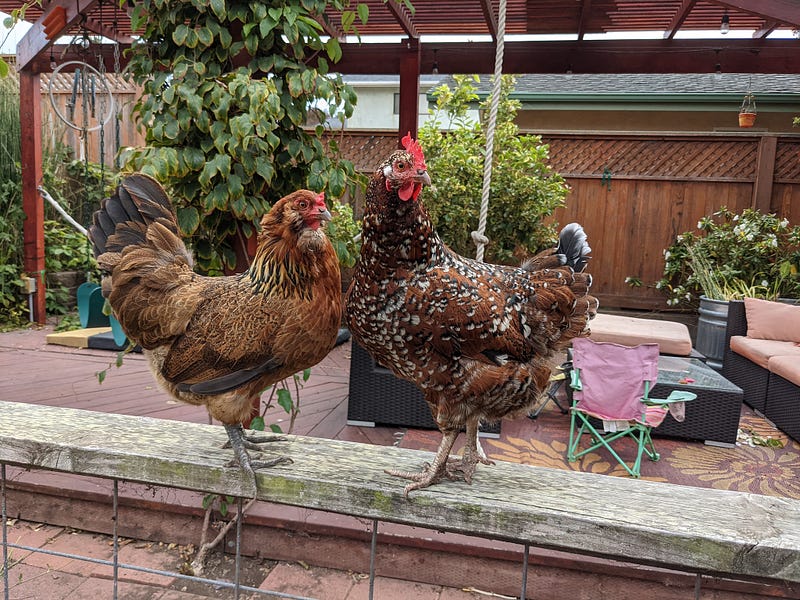 Credit Cards
First of call, don't ever close your oldest card, even if it offers you zero benefits. I've got one back from my teaching days that benefits my union — huge APR, no benefits, and yet it anchors that credit score of mine to get me access to more good things. What are those good things? Here we go:
Best gas card: CitiCards Business Costco Card — since I've had this card it's gone from 4% cash back in gas and Costco purchases. If you can stomach the line at Costco for gas, this is like gold. It more than pays its annual fee — but caveat, you need a business account. Check against the other cards if you don't qualify for one (or consider starting a business, more on this later).
Best grocery card: American Express Cash Preferred — in the time I've had this card it went from 5% cash back to 6% cash back — it got BETTER, people. I can't get the referral code to work, so you can do the work yourself.
Best everything card: Chase Sapphire Preferred. It is currently the same as restaurant rewards and it has great travel perks if you want that.
Best business card: Chase Business Unlimited. Great rewards, great protections, great travel perks. Yes, I know everyone thinks American Express is a great business card. I have not seen that to be true. Good marketing by them, perhaps?
Tips: pay your cards off twice a month — the same day your bi-weekly paychecks hit and you will never pay a dime in interest or fees. I prefer cash back cards because I want to be able to apples-to-apples get my money back and do other things with it. There are lots of benefits to the cards, especially if you check before you travel.
Good deals
Join AARP — there's no minimum age and it's $12 a year. You will save far more than that on every single thing they offer, from insurance to travel expenses.
Join Honey and install it in your browser — it will automatically check when you try to purchase something, try coupon codes, and give you credits to redeem for cash or gift certificates on stuff you were already going to buy. Yay! The link above has a $10 gift card to get you going.
Rakuten —Same as Honey — you can pick if they overlap.
Good tools
Paperbackswap — 20 years of getting exactly the book I want for "free" in exchange for getting rid of books I don't want for the cost of shipping.
ReviewMeta — buying stuff online and want to know what the non-fake reviews say? Here you go. It's free and you can embed it into your browser.
LastPass — super secure password saver. Who doesn't need that? And you can login anywhere and get access to your goodies.
Calendly — Links to your Google Calendar and allows people to book with your availability and avoid all the back and forth.
Asana — Project management software on steroids. You can use it free until you become POWERFULLLLLLLLLLLLLL
Zapier — Automates SO MUCH STUFF. You can read an article I did for them here about it. Zapier makes you Happier (yes, I know, I called it Zap-e-er).
Jarvis — AI writing software. Look, I'm a pretty good writer, but I've got other things to do. Jarvis is ridiculous. It can do anything I need a lot faster than I can and all I've got to do is edit it to give it more flavor. ANYTHING. Be afraid, English teachers.
Grasshopper — Get an 800 # and a phone tree with email voicemail on the cheap! Plus, custom wait music.
DeleteMe — remove your info from online databases and help stop Robocalls. Use the link for 20% off.
Stuff I Buy and Love
Shinesty Underwear — I love them for their inspirational marketing (as a marketer myself, I make sure to read every email they send for inspiration and voice), but I also love them because my husband is SO picky and I finally found something he likes (plus, I like them, too. no panty lines!)
Who Gives a Crap — 48 rolls of recycled goodness a year — no plastic waste. Saves money, saves the environment.