4 Day Workweek — For Equity
Today was late start Monday at the elementary school. That means that families who work need to secure childcare or go into the office late so that teachers and staff can have an extra hour to do whatever is on the agenda that day. It's always like that — and I like it on Monday because it lets us have a leisurely morning after a weekend of staying up late and sleeping in. But I also work from home and I'm the boss.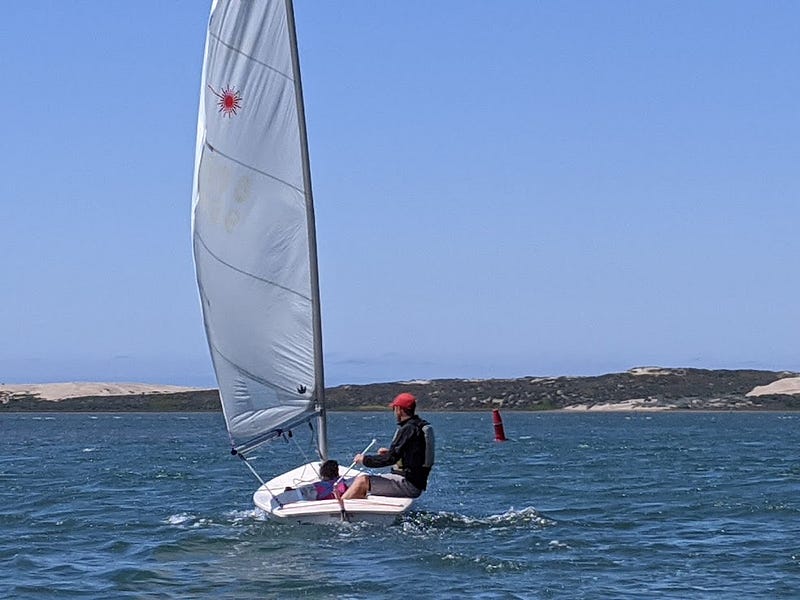 Other people don't have that luxury. Most people working a 5-day week don't. But from what I can tell, they don't complain. They make arrangements, it's fine.
But also, three out of the last four Mondays have also been school holidays — President's Day, MLK Jr Day, and a teacher work day to prepare for minimum days due to conferences next week — conferences only those who've fallen below grade level have access to.
I'm the boss, I'm flexible, but I'm also highly aware that that much school off with that kind of regularity is wreaking havoc on traditional working families, and has, for a long time.
First, I don't want to knock the schools. They can't control government holidays, they're not babysitters, I applaud professional development space for teachers, and I understand why not needing to meet with parents to update elementary school kids results in a smoother system for teachers and administrators (although I'll be honest, I'd like to feel like I'm not inconveniencing the school when I inquire about my kids' well being and school experience).
But let's talk about how the government wants you to have kids so that you can contribute to the future and current economy by providing spending and a workforce, how the schools are designed to prepare that workforce to be progress and not a drain on the government on its people.
But then, we're also hurting our economy with all these days off because someone has to stay home from work, possibly endangering their job, or secure childcare .. . or if you're working from home like me, your day is broken up by checking in, breaking up fights or crafts that ruin the house, and muting online meetings to explain, once again, that Mommy is working.
The four-day work week has been getting a lot of traction lately: it's good for the well being of the employee, free to do those chores and pursue those life goals, free to dive into deeper projects thanks to slightly longer days, but nobody is talking about how this could revolutionize the lives of the caregivers raising children, both the parents and the teachers.
Three days of family time is great for improving our nation's well being and nuclear family relationships. But it's also great because our schools can function similarly without a break in economic family planning — Mondays are always off the table — professional development and government holidays can do their best. The school admin and teachers get their summers, and the rest of us 50-week working chumps can use that day to improve current and future generations.
Let's do the thing.
At my business — remote employees select their working days and are encouraged to enforce boundaries for days off. I personally take two days off the calendar for projects and personal time, and I'll make up any time I need in nonworking hours if that's what needs to happen — but again, I'm the boss. We did a time-tracking audit recently and my employees use this — and they're quick to dive in harder if something arises with family or in their mental health.
Turnover sucks. Barely having time to do chores on your days off sucks. This is not what our ancestors dreamed for us. So much is so automated — let's leave intense work days to those who dream of that and set a standard for self care and efficiency as the new American Dream.